Dehumidifier Hire
AM Leak Detection provide dehumidifiers and air movers to help dry your property fast following water or flood damage, free of charge for all insurance claims. We can also provide water extraction and a pumping out service for larger floods. It is essential to install dehumidifiers and air movers as quick as possible following water or flood damage to prevent secondary damage and to minimise Mold growth.
We hire the following equipment: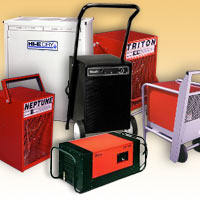 Water Extraction Vacuum
Refrigident Dehumidifiers
Desiccant Dehumidifiers & Turbines
High Velocity Air Movers
Restricted Access Drying Kits
Air Scrubbers
AM Leak Detection can provide detailed quotations for drying works if required by your insurance company.