2 More Common Sources Of Thermal Leaks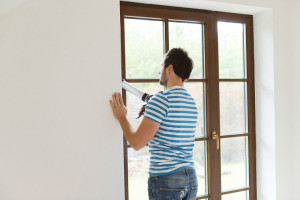 Thermal leaks in your home or workplace are a source of major frustration and wasted energy. They let warm air escape during the winter driving up your heating bills and they let cool air escape during the summer which can drive up your energy bills by putting an unnecessary amount of strain on your air conditioning system. If you don't have an air conditioning system, thermal leaks can often be a major contributing factor to the uncomfortably high temperatures indoors during warmer summer days. Here are 2 more common sources of thermal leaks.
1: Power Outlets & Switches
A common thermal leak source that surprises a lot of people is their outlets and switches. These can be simple to fix, often all that needs to be done is to fit all outlets and switches with insulating covers that block air getting in or escaping. However, if you notice even a small draught coming through your power outlets it could be a sign of a more serious issue as that draught has already found its way through your walls. Call in a thermal imaging leak detection expert to carry out a proper inspection, they may also be able to advise you about insulating your power outlets if you have no electrical experience.
2: Window & Door Frames
Small gaps and cracks around the window and door frames may be completely invisible to the naked eye, but they are almost always a factor that adds to the overall amount of thermal energy that leaks from a building. They can be difficult to find due to their small size, luckily cracks and gaps in window and door frames are usually very easy to fix. All you need is a caulk gun and a few minutes of spare time to start plugging the leaks.
If you think your heating bills in the winter and HVAC costs during the summer are too high, you should consider hiring a professional to conduct a full thermal imaging leak survey. Even if you think your energy costs are where they should be, there is almost always a way to save even more. Call us now on 021-486-6133 to book your inspection. Once we track down the source of the leak, we work with you to provide a solution.